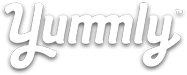 Yummly
"How a top recipe app drives new downloads"
Yummly was launched in 2010 by foodies on a mission to invent the ultimate kitchen tool. Whether it's finding a recipe or going to the store, Yummly wants to make it easier for foodies to do what they love.
Download case study

HootSuite
"How HootSuite improved user acquisition rates by over 30%"
HootSuite is a social media management system for businesses and organizations to collaboratively execute campaigns across multiple social networks from one secure, web-based dashboard.
Download case study

Veam Studios
"How Veam Studios Increased In-App Purchases by 260%"
Veam Studios are specialists in creating Consumer Apps, Enterprise Apps and providing Services that help improve efficiency and productivity in the workplace.
Download case study